The Game Awards 2022 - kiedy, nominowani, gdzie oglądać
Oraz jakie tytuły zostaną zaprezentowane.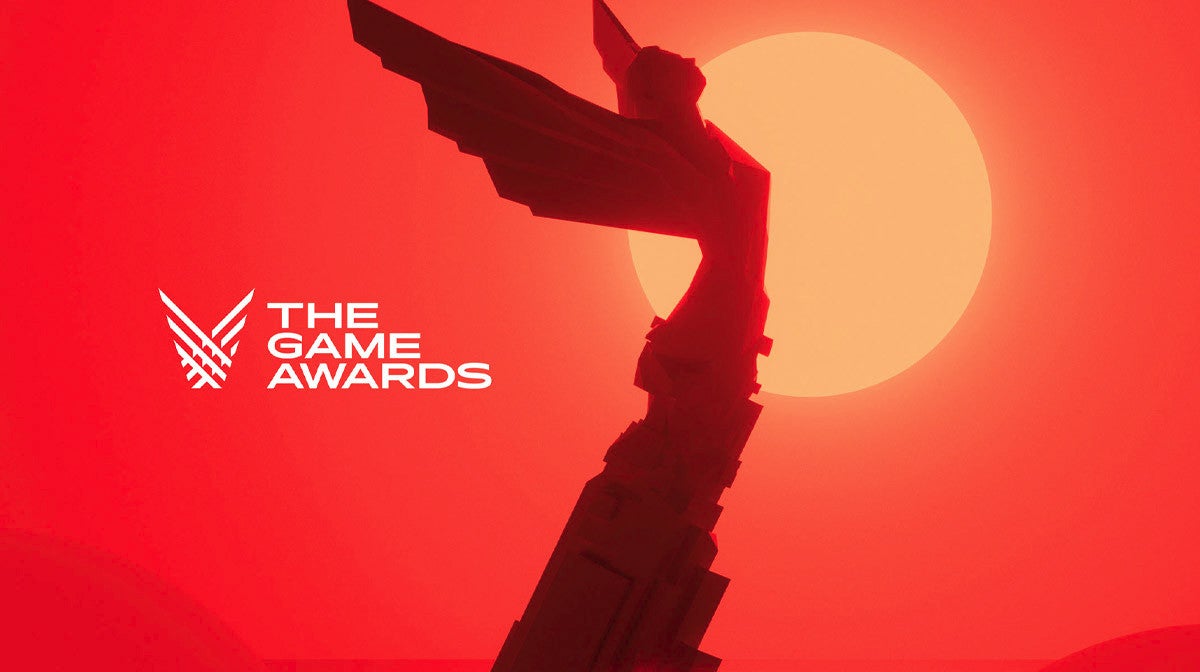 Już dziś w nocy odbędzie się The Game Awards 2022, czyli jedno z najbardziej wyczekiwanych wydarzeń w świecie gamingu, nie tylko ze względu na przyznawane nagrody, ale też z powodu wielu zapowiedzi nowych produkcji. Na tej stronie zamieszczamy najważniejsze informacje o imprezie, w tym datę i godzinę, nominowanych oraz gdzie oglądać.
---
Data i godzina wydarzenia
Gala wręczenia nagród odbędzie się w nocy z czwartku na piątek, o godzinie 1:30 czasu polskiego (tj. piątek, 9 grudnia, godz. 1:30). Chociaż zwykle wydarzenie trwało około trzech godzin, to organizator Geoff Keighley poinformował, że w tym roku będzie trwało nieco krócej.
Oznacza to, że możemy spodziewać się transmisji trwającej około dwóch godzin. Warto jednak "zarwać nockę", ponieważ autorzy przygotowali dla widzów sporo atrakcji. Między innymi we współpracy z Valve, co minutę odbędzie się losowanie darmowej konsoli przenośnej Steam Deck.
---
Gdzie oglądać
Oficjalne transmisje z The Games Awards będzie można oglądać na trzech platformach. Są to Twitch, YouTube oraz Steam TV. Linki do oficjalnych kanałów gali zamieszczamy poniżej.
Uwaga: jeśli chcemy wziąć udział we wspomnianym wyżej losowaniu konsoli Steam Deck, to musimy oglądać galę za pomocą platformy Steam TV.
---
Jakie premiery gier zobaczymy
Chociaż na ten moment ani organizatorzy gali, ani wydawcy nie poinformowali oficjalnie, jakie zwiastuny nadchodzących produkcji zobaczymy w przerwach od przyznawania nagród, to w sieci od pewnego czasu krążą nieoficjalne doniesienia w tej sprawie.
Jeśli przewidywania insiderów i leakerów okażą się słuszne, to będziemy mogli dowiedzieć się więcej o między innymi Star Wars Jedi: Ocalały, Final Fantasy 16, wydaniu Monster Hunter Rise na konsole obecnej generacji, a także nowej grze z cyklu Crash Bandicoot.
---
Nominowani
W tym roku nagrody przyznawane będą w aż 31 kategoriach. Wyróżnienia otrzymają nie tylko tytuły, ale też produkcje filmowe i serialowe, a nawet indywidualne osoby: zawodnicy i trenerzy e-sportowi oraz moderatorzy społeczności graczy.
Gra roku
A Plague Tale: Requiem (Asobo Studio/Focus Entertainment)
Elden Ring (FromSoftware/Bandai Namco)
God of War Ragnarök (Sony Santa Monica/SIE)
Horizon Forbidden West (Guerrilla Games/SIE)
Stray (BlueTwelve Studio/Annapurna)
Xenoblade Chronicles 3 (Monolith Soft/Nintendo)
Najlepsza reżyseria
Elden Ring (FromSoftware/Bandai Namco)
God of War Ragnarök (Sony Santa Monica/SIE)
Horizon Forbidden West (Guerrilla Games/SIE)
Immortality (Half Mermaid)
Stray (BlueTwelve Studio/Annapurna)
Najlepsza narracja
A Plague Tale: Requiem (Asobo Studio/Focus Entertainment)
Elden Ring (FromSoftware/Bandai Namco)
God of War Ragnarök (Sony Santa Monica/SIE)
Horizon Forbidden West (Guerrilla Games/SIE)
Immortality (Half Mermaid)
Najlepszy kierunek artystyczny
Elden Ring (FromSoftware/Bandai Namco)
God of War Ragnarök (Sony Santa Monica/SIE)
Horizon Forbidden West (Guerrilla Games/SIE)
Scorn (Ebb Software/Kepler Interactive)
Stray (BlueTwelve Studio/Annapurna)
Najlepsza muzyka i ścieżka dźwiękowa
Olivier Deriviere, A Plague Tale: Requiem
Tsukasa Saitoh, Elden Ring
Bear McCreary, God of War Ragnarök
Two Feathers, Metal: Hellsinger
Yasunori Mitsuda, Xenoblade Chronicles 3
Najlepszy projekt dźwięku
Call of Duty: Modern Warfare II (Infinity Ward/Activision)
Elden Ring (FromSoftware/Bandai Namco)
God of War Ragnarök (Sony Santa Monica/SIE)
Gran Turismo 7 (Polyphony/SIE)
Horizon Forbidden West (Guerrilla Games/SIE)
Najlepsza rola aktorska
Ashly Burch jako Aloy, Horizon Forbidden West
Charlotte McBurney jako Amicia, A Plague Tale: Requiem
Christopher Judge jako Kratos, God of War Ragnarök
Manon Gage jako Marissa, Immortality
Sunny Suljic jako Atreus, God of War Ragnarök
Najlepsza gra poruszająca ważne tematy społeczne (Games for Impact)
A Memoir Blue (Cloisters Interactive/Annapurna)
As Dusk Falls (Interior Night/Xbox Game Studios)
Citizen Sleeper (Jump Over The Age/Fellow Traveller)
Endling - Extinction is Forever (Herobeat Studios/HandyGames)
Hindsight (Team Hindsight/Annapurna)
I Was a Teenage Exocolonist (Northway Games/Finji)
Najlepsza, wciąż rozwijana gra
Apex Legends (Respawn/EA)
Destiny 2 (Bungie)
Final Fantasy XIV (Square Enix)
Fortnite (Epic Games)
Genshin Impact (HoYoverse)
Najlepsza gra niezależna
Cult of the Lamb (Massive Monster / Devolver Digital)
Neon White (Angel Matrix/Annapurna)
Sifu (Sloclap)
Stray (BlueTwelve Studio/Annapurna)
Tunic (Tunic Team/Finji)
Najlepsza debiutancka gra niezależna
Neon White (Angel Matrix/Annapurna Interactive)
Norco (Geography of Robots/Raw Fury)
Stray (BlueTwelve Studio/Annapurna)
Tunic (Tunic Team/Finji)
Vampire Survivors (poncle)
Najlepsze wsparcie społeczności
Apex Legends (Respawn/EA)
Destiny 2 (Bungie)
Final Fantasy XIV (Square Enix)
Fortnite (Epic Games)
No Man's Sky (Hello Games)
Najlepsza gra mobilna
Apex Legends Mobile (Lightspeed & Quantum/Respawn/EA)
Diablo Immortal (Blizzard/NetEase)
Genshin Impact (HoYovese)
Marvel Snap (Second Dinner Studios/Nuverse)
Tower of Fantasy (Hotta Studio/Perfect World/Level Infinite)
Najlepsza gra VR/AR
After the Fall (Vertigo Games)
Among Us VR (Schell Games/InnerSloth)
Bonelab (Stress Level Zero)
Moss: Book II (Polyarc)
Red Matter 2 (Vertical Robot)
Najlepsza gra akcji
Bayonetta 3 (Platinum Games/Nintendo)
Call of Duty: Modern Warfare II (Infinity Ward/Activision)
Neon White (Angel Matrix/Annapurna)
Sifu (Sloclap)
Teenage Mutant Ninja Turtles: Shredder's Revenge (Tribute Games/Dotemu)
Najlepsza gra action-adventure
A Plague Tale: Requiem (Asobo Studio/Focus Entertainment)
God of War Ragnarök (Sony Santa Monica/SIE)
Horizon Forbidden West (Guerrilla Games/SIE)
Stray (BlueTwelve Studio/Annapurna)
Tunic (Tunic Team/Finji)
Najlepsza gra RPG
Elden Ring (FromSoftware/Bandai Namco)
Live a Live (Square Enix/Nintendo)
Pokémon Legends: Arceus (Game Freak/Nintendo/TPCI)
Triangle Strategy (Artdink/Square Enix)
Xenoblade Chronicles 3 (Monolith Soft/Nintendo)
Najlepsza bijatyka
DNF Duel (Arc System Works/EIGHTING/NEOPLE/NEXON)
JoJo's Bizarre Adventure: All Star Battle R (CyberConnect 2 Co. Ltd/Bandai Namco)
The King of Fighters XV (SNK/Plaion)
MultiVersus (Player First Games/WB Games)
Sifu (Sloclap)
Najlepsza gra rodzinna
Kirby and the Forgotten Land (HAL Laboratory / Nintendo)
Lego Star Wars: The Skywalker Saga (Traveller's Tales/WB Games)
Mario + Rabbids Sparks of Hope (Ubisoft Milan/Paris/Ubisoft)
Nintendo Switch Sports (Nintendo EPD/Nintendo)
Splatoon 3 (Nintendo EPD/Nintendo)
Najlepsza gra strategiczna
Dune: Spice Wars (Shiro Games/Funcom)
Mario + Rabbids Sparks of Hope (Ubisoft Milan/Paris/Ubisoft)
Total War: Warhammer III (Creative Assembly/Sega)
Two Point Campus (Two Point Studios/Sega)
Victoria 3 (Paradox Development Studio/Paradox Interactive)
Najlepsza gra sportowa/wyścigowa
F1 22 (Codemasters/EA Sports)
FIFA 23 (EA Vancouver/Romania/EA Sports)
NBA 2K23 (Visual Concepts/2K Sports)
Gran Turismo 7 (Polyphony Digital/SIE)
OlliOlli World (Roll 7/Private Division)
Najlepsza gra multiplayer
Call of Duty: Modern Warfare II (Infinity Ward/Activision)
MultiVersus (Player First Games/WB Games)
Overwatch 2 (Blizzard)
Splatoon 3 (Nintendo EPD/Nintendo)
Teenage Mutant Ninja Turtles: Shredder's Revenge (Tribute Games/Dotemu)
Najbardziej wyczekiwana gra
Final Fantasy XVI (Square Enix)
Hogwarts Legacy (Avalanche Software/WB Games)
Resident Evil 4 (Capcom)
Starfield (Bethesda Game Studios/Bethesda)
The Legend of Zelda: Tears of the Kingdom (Nintendo EPD/Nintendo)
Najlepszy twórca treści
Karl Jacobs
Ludwig
Nibellion
Nobru
QTCinderella
Najlepsza adaptacja gry
Arcane: League of Legends (Fortiche/Riot Games/Netflix)
Cyberpunk: Edgerunners (Studio Trigger/CD Projekt, Netflix)
The Cuphead Show! (Studio MDHR/King Features Syndicate/Netflix)
Sonic the Hedgehog 2 (Sega Sammy Group/Paramount Pictures)
Uncharted (PlayStation Productions/Sony Pictures)
Innowacje w ułatwieniach dostępności
As Dusk Falls (Interior Night/Xbox Game Studios)
God of War Ragnarök (Sony Santa Monica/SIE)
Return to Monkey Island (Terrible Toybox/Devolver Digital)
The Last Of Us Part I (Naughty Dog/SIE)
The Quarry (Supermassive Games/2K)
Najlepsza gra e-sportowa
Counter-Strike: Global Offensive (Valve)
Dota 2 (Valve)
League of Legends (Riot Games)
Rocket League (Psyonix)
Valorant (Riot Games)
Najlepszy zawodnik e-sportowy
Jeong "Chovy" Ji-hoon (Gen.G, LOL)
Lee "Faker" Sang-hyeok (T1, LOL)
Finn "karrigan" Andersen ( (FaZe Clan - CS:GO)
Oleksandr "s1mple" Kostyliev (Natus Vincere, CS:GO)
Jacob "Yay" Whiteaker (Cloud9, Valorant)
Najlepsza drużyna e-sportowa
DarkZero Esports (Apex Legends)
FaZe Clan (CS:GO)
Gen.G (League of Legends)
LA Thieves (Call of Duty)
LOUD (Valorant)
Najlepszy trener esportowy
Andrii "B1ad3" Horodenskyi (Natus Vincere, CS:GO)
Matheus "bzkA" Tarasconi (LOUD, Valorant)
Erik "d00mbr0s" Sandgren (FPX, Valorant)
Robert "RobbaN" Dahlström (FaZe Clan, CS:GO)
Go "Score" Dong-bin (Gen.G, LOL)
Najlepsza impreza e-sportowa
EVO 2022
2022 League of Legends World Championship
PGL Major Antwerp 2022
The 2022 Mid-Season Invitational
Valorant Champions 2022