Ponad 100 gier Ubisoftu za darmo przez miesiąc. Rusza Uplay Plus z okresem testowym
Usługa na wzór Game Pass i Origin Access Premier.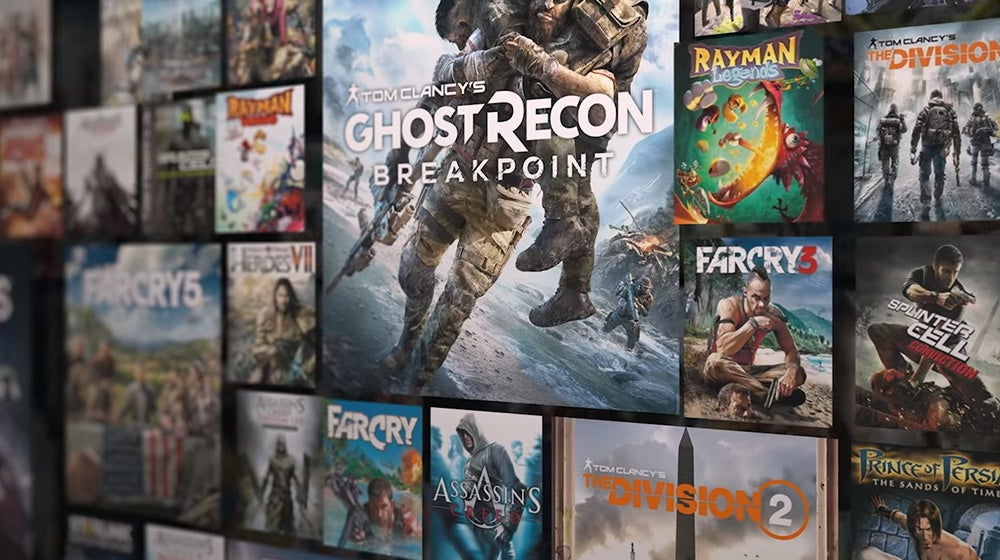 Dziś, 3 września, na PC wystartowało Uplay Plus, czyli nowa usługa Ubisoftu, która za miesięczny abonament gwarantuje dostęp do ponad 100 gier stworzonych oraz wydanych przez francuską firmę. Zasada działania jest podobna jak w przypadku Xbox Game Pass czy Origin Access Premier.
Przez pierwszy miesiąc, a więc od dziś do 30 września, usługa jest darmowa dla wszystkich zainteresowanych - bez żadnych limitów. Po wygaśnięciu okresu próbnego zapłacimy 59,99 zł zł miesięcznie - niemal tyle samo, co w przypadku wspomnianego abonamentu EA.
Aby rozpocząć bezpłatny miesiąc, należy udać się na stronę wydawcy lub zapisać się bezpośrednio z aplikacji Uplay. Należy jednak zaznaczyć, że obecnie gracze mają problem z usługą i błędy uniemożliwiają skorzystanie z okresu próbnego.
W kolekcji Uplay Plus znajdują się chociażby serie Assassin's Creed, Brothers in Arms, Far Cry, Might & Magic, Prince of Persia, The Settlers, Splinter Cell, Rainbow Six czy Watch Dogs.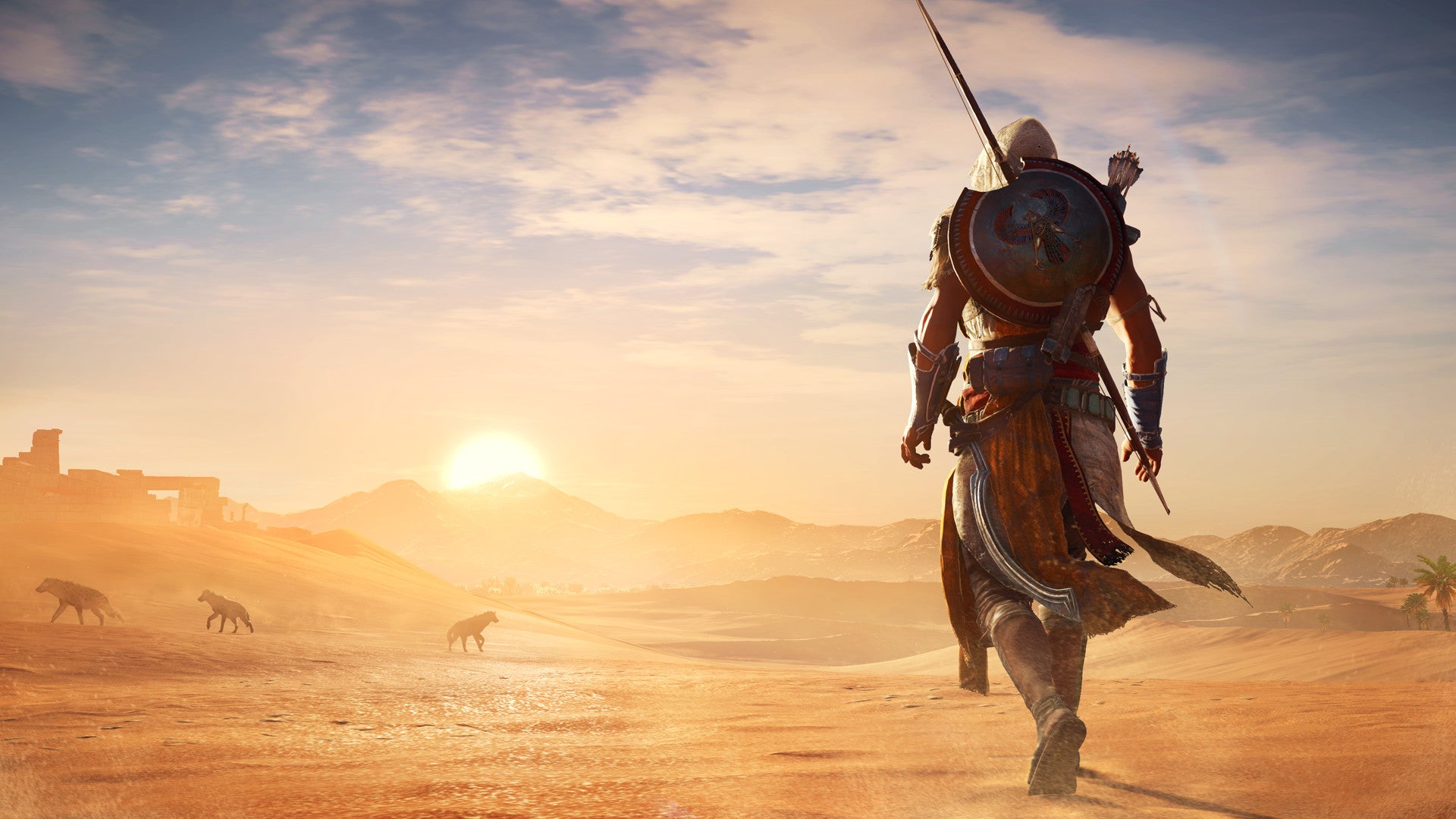 Pełna lista gier dostępnych w ramach Uplay Plus:
Anno 1800 - Deluxe Edition
Anno 2205 - Ultimate Edition
Assassin's Creed - Director's Cut
Assassin's Creed Brotherhood - Deluxe Edition
Assassin's Creed Chronicles - China
Assassin's Creed Chronicles - India
Assassin's Creed Chronicles - Russia
Assassin's Creed Freedom Cry - Standalone Edition
Assassin's Creed II - Deluxe Edition
Assassin's Creed III + Liberation Remastered
Assassin's Creed IV Black Flag - Gold Edition
Assassin's Creed Odyssey - Ultimate Edition
Assassin's Creed Origins - Gold Edition
Assassin's Creed Origins - Discovery Tour
Assassin's Creed Revelations - Standard Edition
Assassin's Creed Rogue - Deluxe Edition
Assassin's Creed Syndicate - Gold Edition
Assassin's Creed Unity - Standard Edition
Beyond Good and Evil
Brothers in Arms: Earned In Blood
Brothers in Arms: Hell's Highway
Brothers in Arms: Road to Hill 30
Child of Light
Cold Fear
Far Cry 2 - Fortune's Edition
Far Cry 3 - Blood Dragon
Far Cry 3 - Deluxe Edition
Far Cry 4 - Gold Edition
Far Cry 5 - Gold Edition
Far Cry New Dawn - Deluxe Edition
Far Cry Primal - Digital Apex Edition
Flashback Origin
For Honor - Marching Fire Edition
From Dust
Gods & Monsters (premiera w 2020 roku)
I Am Alive
Imperialism
Imperialism 2
Might & Magic IX
Might & Magic VII - For Blood And Honor
Might & Magic VIII -Day of the Destroyer
Might & Magic X Legacy - Deluxe Edition
Might & Magic: Heroes II - Gold Edition
Might & Magic: Heroes III - Complete Edition
Might & Magic: Heroes V - Standard Edition
Might & Magic: Heroes VI - Gold Edition
Might & Magic: Heroes VI - Shades of Darkness
Might & Magic: Heroes VII - Deluxe Edition
Might & Magic: Heroes VII - Trial by Fire
Monopoly PLUS
Ode
Panzer General 2
Panzer General 3D assault
POD Gold
Prince of Persia (2008)
Prince of Persia: The Forgotten Sands - Deluxe Edition
Prince of Persia: The Sands of Time
Prince of Persia: The Two Thrones
Prince of Persia: Warrior Within
Rayman 2
Rayman 3
Rayman Forever
Rayman Legends
Rayman Origins
Rayman Raving Rabbids
Silent Hunter 2
Silent Hunter 3
Silent Hunter 4: Wolves of the Pacific - Gold Edition
Silent Hunter 5: Battle of the Atlantic - Gold Edition
South Park: The Fractured but Whole - Gold Edition
South Park: The Stick of Truth - Standard Edition
Speed Buster
Starlink - Digital Deluxe Starter Kit
Steep - X Games Gold Edition
The Crew - Ultimate Edition
The Crew 2 - Gold Edition
The Settlers 1 - History Edition
The Settlers 2 - History Edition
The Settlers 3 - History Edition
The Settlers 4 - History Edition
The Settlers 5: Heritage of the Kings - History Edition
The Settlers 6: Rise of an Empire - History Edition
The Settlers 7: Paths to a Kingdom - History Edition
Tom Clancy's EndWar
Tom Clancy's Ghost Recon
Tom Clancy's Ghost Recon Future Soldier - Deluxe Edition
Tom Clancy's Ghost Recon Wildlands - Ultimate Edition
Tom Clancy's Ghost Recon Breakpoint - Gold Edition (od 1 października)
Tom Clancy's Rainbow Six - Standard Edition
Tom Clancy's Rainbow Six 3 - Gold Edition
Tom Clancy's Rainbow Six: Lockdown
Tom Clancy's Rainbow Six: Siege - Ultimate Year Four Edition
Tom Clancy's Rainbow Six: Vegas
Tom Clancy's Rainbow Six: Vegas II
Tom Clancy's Rainbow Six: Quarantine (premiera w 2020 roku)
Tom Clancy's Splinter Cell
Tom Clancy's Splinter Cell Blacklist - Deluxe Edition
Tom Clancy's Splinter Cell Chaos Theory
Tom Clancy's Splinter Cell Conviction - Deluxe Edition
Tom Clancy's Splinter Cell Double Agent
Tom Clancy's The Division - Gold Edition
Tom Clancy's The Division 2 - Ultimate Edition
Trackmania Turbo
Transference
Trials Evolution - Gold Edition
Trials Fusion - Standard Edition
Trials Rising - Gold Edition
Uno
Valiant Hearts
Warlords Battlecry
Warlords Battlecry 2
Watch_Dogs - Complete Edition
Watch_Dogs 2 - Gold Edition
Watch_Dogs Legion Ultimate Edition (3 marca 2020)
World In Conflict - Complete Edition
Zombi
Następnie: Jak wyglądałby Doom 2016 w 1993 roku? Projekt fana